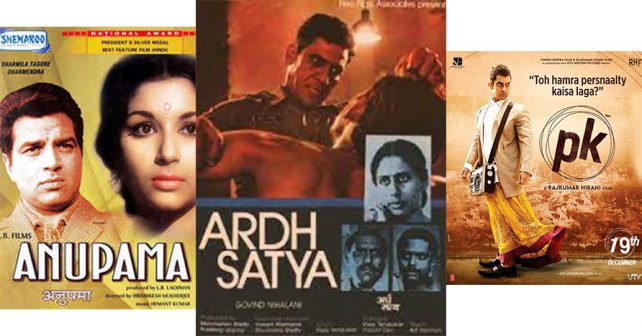 M.R. Manohar
As a medium of communication the art of cinema has also been depicting several polices and thoughts of Periyar. Feature Films in Hindi have especially played a vital role in echoing his voice heard long ago throughout India.  The youth of the present generation can understand Periyar better if they watch some of those movies.  Modern technology would provide them with an easy access to the movies specified.
Women Empowerment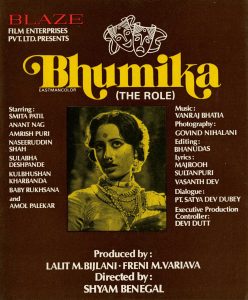 Shyam Benegal's 'Bhumika' is about a rebellious girl who fights against exploiting men and refuses to stoop.  It was based on the autobiography of Marathi actor Hansa Wadkar who lived as if her backbone was made of steel. Smita Patil's performance brings before the viewers the ideal woman envisioned by Periyar.  Benegal's 'Mirch Masala' is also a good example.
'Arth' by Mahesh Bhatt is about a wife who banishes her unfaithful husband and decides to lead a life of self-reliance. Shabana Azmi almost lived the memorable role. 'Guide' by Vijay Anand also speaks of women empowerment.
Belief in Astrology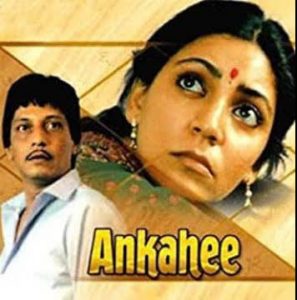 'Ankahee' – directed by Amol Palekar. The hero is in love.  An astrologer tells him that his first wife would die but the second would have a long life. The crazy man marries a stranger inorder to make his lover the second wife.  Ironically-the first wife does not die. The movie ridicules the stupidity of our people who are superstitious.
Value of Self Respect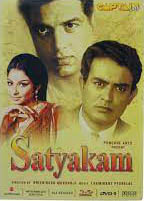 Govind Nihalani's 'Ardh Satya' is about an honest policeman Velankar (Om Puri) who considers his self respect invaluable.  Refusing to stoop under any circumstance he wages a lone war against corrupt politicians.  Hrishikesh Mukherjee's 'Anupama' and 'Satyakam' also had the heroes stubbornly clinging to their self-respect.
Caste Discrimination
Bimal Roy's 'Sujata' is about the agony of a girl suffering because of birth based disparity.  The movie makes us recall Periyar who stressed on annihilating castes.  Rajkapoor's 'Parvarish' too revolved around the same theme.
Fearless Journalism
The motto of New York Times is said to be 'Publish and/or perish'.  Such was Periyar's resolve as an editor/publisher. 'Naya Zamana', 'Aarop', 'Aakrosh' and 'New Delhi Times' revolved around the ethics of fearless journalists.
Superstitions
Simi Garewal's 'Seema' and Shammi Kapoor's 'Laat Saheb' attacked superstitions. Aamir Khan's 'PK' reigns supreme among such movies.
Rationalism
Lack of reasoning power and questioning attitude is the root cause of miseries.  Shyam Benegal's 'Ankur' and 'Nishant', 'Satyajit Ray's 'Sadgati' and 'Paar' of Gautam Ghosh depict human sufferings caused by lack of rationalist spirit.  By depicting the silent sufferings of central characters, these movies provoke us to infer what the directors imply.
Social Justice / equality / humanism
Bimal Roy's 'Do Bigha Zameen' attacked dehumanization.  B.R. Chopra's 'Naya Daur' depicted social injustice meted out to agriculturists.  Hrishikesh Mukherjee's 'Namak Haraam' (Indian version of the English movie 'Becket') portrayed class struggle in society leading to inequality.  Nazir Hussain's 'Baharon Ke Sapne', Mehboob Khan's 'Mother India' and Gemini S.S. Vasan's 'Paigam', also revolved around all these values of life.
After watching these films one can realize why Periyar is needed for posterity.  Most of his thoughts have reflected in the feature films specified above.