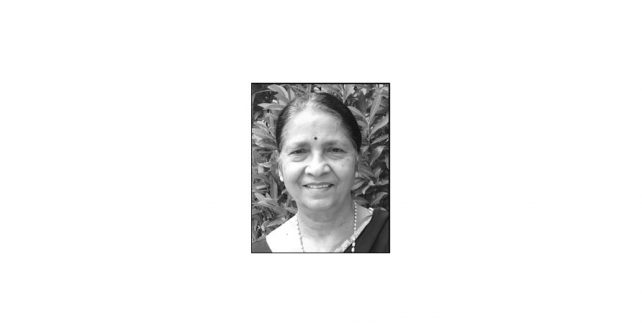 Dr. Saroja Ilangovan M.D.,
Neuropathologist,
United States of America
In 1960's Tamil Nadu, I became a medical doctor from a family of humble beginnings. I, like most of my peers, was ignorant of the history of the educational rights of women. Being the very first woman medical doctor among several villages in Trichy district area was very common, but happened only to a few. To achieve this status, I had a first-generation college graduate as a father who was not very rich and a mother who was a child bride who got married when she was only 15 years old. My mother was determined to make her daughters get well educated prior to marriage. Being a very good student, I impressed my reluctant father to give me a chance for higher education, thanks to my scholarship loan. The following is my life history of becoming a medical professional in the USA before and after practicing the ideals of Periyar.
I landed in USA on April 24, 1974 in New York. This happened because I got married to Dr. Soma Ilangovan on February 11, 1974. Those days obtaining green card was easier for professionals and their spouses. The welcoming of foreign graduates to America was very appealing. We visited many friends who were pioneers from Tamil Nadu, India living in New York. I was thrilled to see the Coney Island Fun Park, the Radio City Music Hall show and many other interesting places in New York and also drove to see Niagara Falls. My jet lag was a minor impediment. After a few days in New York, we flew to Chicago.
My husband's friends received us at the O'Hare airport, which felt like acquiring a friendly family. A shock was waiting for me in Chicago. In April, all the trees were looking dead with skeletal branches and sticks, but no leaves. My husband assured me to wait for a few weeks to witness the beauty of spring. Surely, it arrived.
In spite of my husband's insistence, I was very skeptical about safety. The neighborhood we lived was very quiet and less populated compared to India. It took me nearly 6 months to get used to the new environment. After my medical education and training in Tamil Nadu, India, I practiced general medicine in a mission hospital and another suburban hospital for one year. After I moved to USA, I had to go through Educational Commission for Foreign Medical Graduates(ECFMG) exam to get qualified for further medical training to continue in my profession.
I want to recall my opportunity to get enrolled in the medical school in 1966 in Tamil Nadu. This revelation is essential now, because the educational rights obtained by the hard work of our community leaders and Periyar were not appreciated by me at that time. I didn't even know that Sanskrit was mandatory for applying for medical school. Thanks to the social reformers' successful efforts for the removal of this mandate, they opened an educational path for us.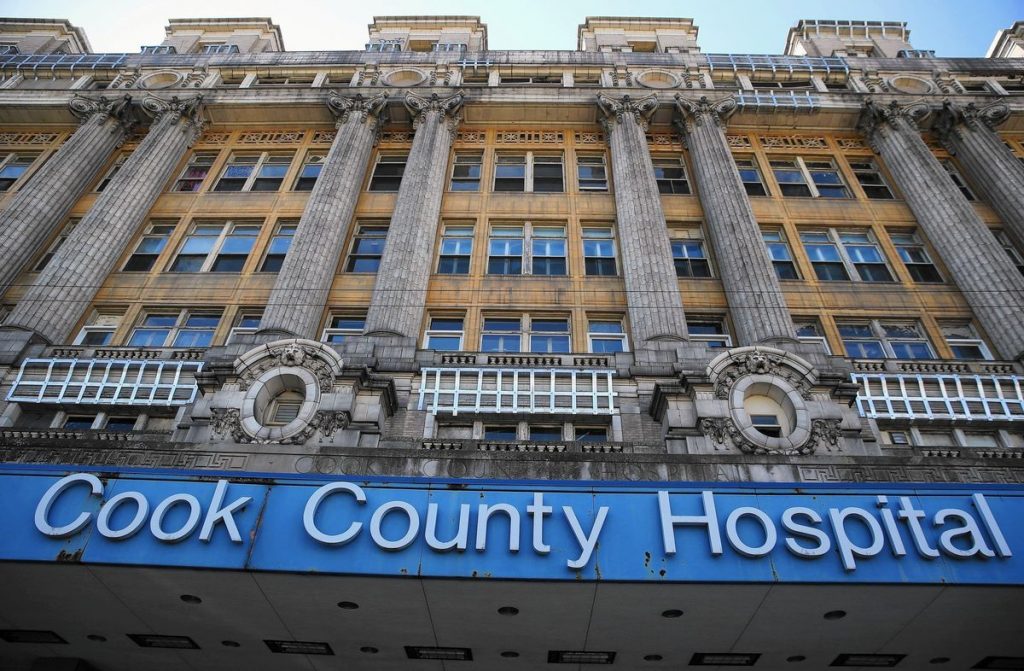 Coming back to life in the USA, enjoying my newfound cooking lessons from my husband and friends, I was enjoying my sedentary life for a few months. I was itching to go back to work. I didn't want to waste my hard-earned education.
I needed to take the ECFMG examination to get into medical training for four years. The examination was very different from the ones I took in India. The multiple-choice questions, the English competency test, and spoken English test were new and hard. However, I was successful with borderline grades. I did not lose motivation. Applications and interviews were a challenge. My father was my right hand in completing my applications in India. My husband encouraged me to do it on my own. I missed my father dearly. Anyway, I persevered.
Our daughter was born one year later. I had to postpone my job search for one more year. In the meantime, my interviews for residency program recommended experience in USA. So, the only way I could get experience is through volunteering. As I was anxious to get back to my profession, my daughter was put under the care of a babysitter for six months, for few hours a day. I felt very guilty to do this to my daughter. However, I held on to both the motherly love and professional quest. I earned honorable credit from a Pathology professor in a hospital where I volunteered. His recommendation offered me a resident position (a paid training program) at University of Illinois hospital in Chicago, July 1976.
It was a grueling training period wearing many hats, to take care of household duties, childcare, educational training and driving one hour every day for four years. Sometimes I had to take our daughter to work on weekends. The professional challenge that I want to mention during the residency training was public speaking during case presentations. I had to spend many hours looking for research articles to add value to my presentations. Doing autopsies to look for the cause of death was very interesting but gave me nightmares. I was willing to spend more than 10 hours at work dealing with uncooperative colleagues, criticism of professors justified and unjustified. The most terrifying experience was presenting clinics- discussing pathological cases in front of highly critical professors. One good thing which I always am grateful for was videotaping our presentations in 1975, to make us realize our body language problems before an audience.
Despite all of these challenges, I enjoyed every minute of it. I was appreciated as a conscientious, hardworking and intelligent. young pathologist. I would like to cherish the supportive kind professors Dr. Elizabeth McGrew, Dr. Luna Ghosh, Dr. Manali God, Dr. Choi, Ms. Stella Nanos, and fellow residents of Indian origin and Korean origin and others.
During the fourth year of my training, our second child, a son, came along during a severe snow laden winter of 1979. Because of the difficulty to drive during heavy snow, I would commute by train, which is an arduous trip and stretches over one hour. Once, the train got stuck for three hours because of frozen train tracks. Dr. Ilangovan had to drive to that area to rescue me. After the training program, I stayed at home to take care of my two children and to take the Board examination in Pathology. My mother also came to care for our son and helped me for 10 months.
Eventually our third child, another son, arrived in 1981. When he was four months old, I was hired as a general pathologist in a long-term care hospital near our house. We were fortunate to hire an Italian nanny for our three children. Her husband was World War II veteran who drove the children to the school. The children had wonderful loving care with Grandma K and Bud for five years.
Our relationship ended painfully when our nanny Katherine died of cancer at the age of 61. Our second son was five years old and was virtually raised by her.  Our children were devastated by the sudden loss of their nanny. We were both working but needed someone to take care of our children. Sadly, we couldn't find one who we could trust. After several trials, somehow, we managed for a few more years of childcare. The hospital where I was employed as a general pathologist was very nice except for my department chair. Even though she was very accommodating and friendly for the first few months, she turned out to be a difficult person to deal with.
I confronted her and became a whistleblower to the administration, which she did not approve of. During my confrontation with the department head, being an individual with self-respect and a follower of Periyar's ideals, it became easy for me to assert my right without feeling guilty. I also was able to recall with gratitude, how Amma E.V.R.Maniammai stood up against the government official, who unjustly threatened the Dravidian movement after Periyar's demise. Such feminist events from the Dravidian history were a source of motivation for me during troubled times.
Almost 10 years of my service had gone by. While I was there as a general pathologist, I always wondered about the pathology of the brain and wanted to acquire more knowledge. A neuropathologist who was a regular consultant offered me a chance to learn brain pathology at another teaching hospital, one of the biggest hospitals in Chicago, Cook County Hospital. I grabbed the opportunity to get trained as a neuropathology fellow for two years. I had to sacrifice half of my salary to be a fellow in Neuropathology.
By this time, my children were grown and became independent. Additional responsibilities we willingly shouldered were social activities for the Tamil community, bi-weekly teaching in Tamil school and Annual Periyar birthday celebrations and Tamil Sangam activities. The Periyar birthday celebration in 1980s gave me an opportunity to learn about Periyar's thoughts and social activities to uplift people from Varnasrama mental slavery. I learned more about Periyar's philosophy of equality and social justice. I started appreciating my educational rights and all the other rights, which were denied for women for centuries. This awareness gave me hope and encouragement for the welfare of fellow human beings especially women. I became more compassionate at work, family and community.
When Asiriyar Veeramani visited our house in the 1980s, his kind and compassionate demeanor impressed me to march towards rational thinking. Bolstered by reading Periyar's advice for women, his books on Manusmriti, Puranas, Why Women Became Enslaved, Viduthalai and Unmai all helped to clear my thinking. My religious dogmatic thinking and superstitious beliefs lost hold from my mind slowly but steadily.  I wished very much for fellow women and men to find this progressive, liberating way of living. We started a book club, which conveneD once a month at someone's house, to share ideas about books we read except religious material. I used this opportunity to share about Periyar's speeches to under privileged people and his self-respect books.
Whenever we visited India, we participated in Dravidar Kazhagam activities, donated for Periyar Nagammai Home and conducted medical camps in villages. I wanted to give back to the community by writing articles for Unmai, spreading Periyar way of living to our women friends in USA.
Periyar's thoughts blossomed into the Periyar International in 1990s.
Life became always interesting due to hosting of Tamil scholars, educational advocates from Periyar Polytechnic College and Periyar Maniammai University. In the meantime our daughter got married to a gentleman of her choice. Asiriyar Veeramani officiated a beautiful self-respect marriage. We continued with our profession amidst a lot of challenges. Having rational thinking as my armor, I didn't run to the temples and Pujaris for solutions.
We managed life on life's terms, and came out well with fewer bruises. We retired and were ready to become grandparents. We moved to Pennsylvania in 2006, to help our daughter. Our first granddaughter Amaidhiameya made us young again and motivated us to focus on healthy body and mind. We continued serving Tamil community and American citizens and took efforts to impart Periyar's ideals to fellow Humans of all ages and color. The Periyar International Conference on Humanism and Self-Respect in September 2019 in USA was tremendously successful, building bridges across the globe and facilitated the meeting of Rational Human beings for the common good of Humanity. American Humanists Association extended friendship and camaraderie, honored Aasiriyar Veeramani with the Lifetime Achievement Award which brought tears to all us. We were all very proud of him and the Black shirt Comrades.
During this COVID – 19 pandemic isolation, the timely technology took us to all directions of this world, leading unity in diversity. I got connected through an amazing number of web sites spreading Humanism, language development, arts and commerce. I started a Women self-improvement group through which we shared various topics such as world news, science, astronomy, medical news, herbal knowledge, psychology, culinary experiments and arts, etc. We make an effort to discuss rational thoughts and superstitions.
As a retired physician, I enjoy my life, imbued with Periyar's thoughts and teachings, meeting ever changing life with more wisdom and courage. Long live Periyar's legacy and Rational Humanism!