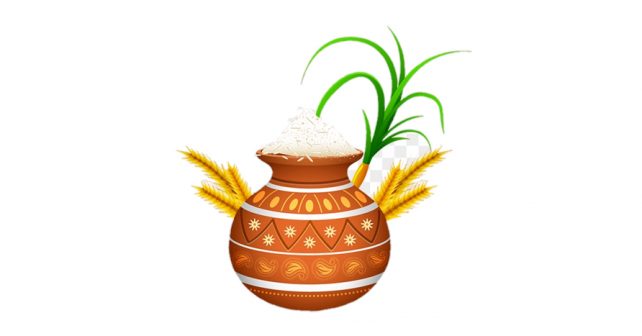 V.Vembaian
Founder-President,
Thiruvalluvar Mandram,
Maraimalai Nagar
Chennai
Significance of the Festival
Festivals enliven social life and unite the people by bringing them together in joyful celebration of significant events and in shared remembrance of a common past.
Tamils Festival
Pongal is a much sung and honoured festival which finds a glorious place in Tamil literature.  The Tamils all over the world, giving up all difference of caste, religion, party affiliations and statehood celebrate this festival and it is therefore, widely known as "Festival of the Tamils".
Common Festival
Since the advent of Agriculture, this Pongal Festival has been spread over four days, from the last day of  the Tamil month "Marghazhi" to the first three days of Tamil Month "Thai" as Bhogi, Grand Pongal, Pongal for cattle (Mattu Pongal) and Pongal for off – springs or for greeting one another.  It is now celebrated in Tamil Nadu as Bhogi day (Margazhi's last day), Pongal Tamil New Year day (Thai-1), Thiruvalluvar day (Thai-2), Farmers' day (Thai-3).  Cleanliness, husbandry, industry, gratitude and worship of the SUN mark these days with grace and charm, common to all religions, the coloured or linguistic groups and different nationalities.
Thiruvalluvar Year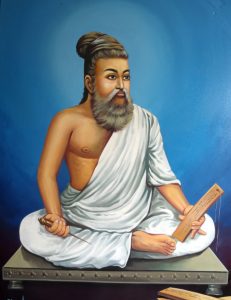 On this day of Grand Pongal (Thai-1), the Tamil Thiruvalluvar year starts and the Thiruvalluvar era dates back to BCE 31 and hence Thiruvalluvar year is reckoned with the English year thus 2020+31 = 2051. Tamil month "Thai" is the first month and "Marghazhi", the last month of Thiruvalluvar year.  The first day of Thai month is Tamil (Thiruvalluvar) New Year day.
Festival of the South
In Andhra Pradesh, the festival is celebrated as Bhogi Panduga, Peththa Panduga, Pasuvula Pandaga, Kanumu Panduga for four days, in Karnataka as Bhogi, Makara Sankaranthi and Kanuhabba for three days and in Kerala as Makara Sankaranthi as well as Makara Vilakku on Pongal day. It is therefore, clear that Pongal is not only the Festival of the Tamils but the festival of the entire South India.  On this day, the Tamils, the Andhras, the Kanarese and the Keralities rejoice and take immense pleasure.
National Festival
In North India, this period is greeted with joy.  Thus Pongal Festival achieved national importance and the former Chief Minister of Kerala Mr. C. Achutha Menon has rightly hailed it as "National Festival".  The pride of the North and the rightful claim of all lies in our happy participation in Pongal celebration.
World Festival
In Sri Lanka, Myanmar, Malaysia, Singapore, Fiji, Mauritius, Indonesia, Thailand, Vietnam, South Africa, Guiana, Rhodesia, Trinidad, Re-Union , New Caledonia, Martinique, Surinam, China, Japan, America, Canada, England, France, Germany, Geneva, Kuwait, Dubai Sezelsland, Dobaco, Australia, News land, Figi, Saudi Arabia, Bahrain, Oman, Kathar, Denmark, Switzerland, Italy and Soviet Russia, the Tamil celebrate Pongal in all its grandeur.  Thus the thirteen crores of Tamils living in 77 countries all over the world celebrate this Festival with pomp and glory.
In the western countries, this is known as 'Harvest Festival' In U.S.A the fourth Thursday of November is celebrated every year as "Harvest Festi val".  It is called as "Thanks giving day".
Dr. Ohno, professor of Japanese language, said in the sixth international conference of Tamil studies held in November 1987 in Malaysia that the harvest festival in Japan is celebrated on 15th January every year in the name of "Kosho Katsu" like pongal festival in Tamil Nadu.
Perhaps, Pongal is the only festival which is celebrated by million people all over the world on a culture basis without any religious and political affinity.  Hence, it attains a global characteristic.
In brief, pongal is not only the festival of the Tamils or the festival of the south but a national festival, may a world festival that echoes the immoral words of the epic "PURANANOORU" that
'Every country is my country
Every man is my kinsman'.
Therefore it is concisely arranged in the order hereunder:
PONGAL FESTIVAL
Margazi
Last Day  –  30
January – 13 Bhogi Day
Thai  –  1
January – 14  Pongal
Tamil New Year Day
Thai – 2
January – 15  Thiruvalluvar Day
Thai  –  3
January – 16  Farmers' Day
Thai  –  4
January –  17  Iyal Tamil Day
Thai  –  5
January –  18  Isai Tamil Day
Thai  –  6
January – 19  Nataka Tamil Day
Let us celebrate pongal as above!
Let us sing the greatness of Tamil!
Let us live with honour and glory!
The above order of celebration decided by
The academy of Tamil scholars of Tamil Nadu and the Government of Tamil Nadu.