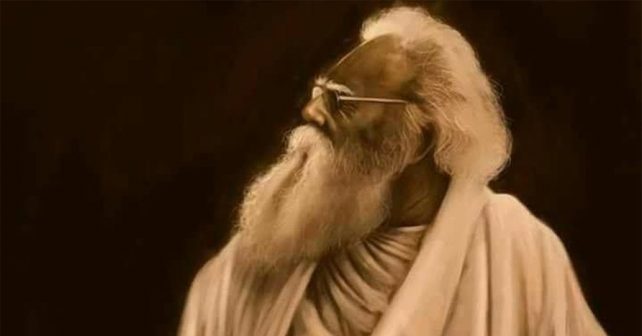 The following are excerpts from the speech delivered by Asiriyar Dr. K. Veeramani, President, Dravidar Kazhagam at the National Seminar on 'Population Explosion', organized by the Center for Inquiry (India) at P.S. Telugu University, Hyderabad on 18th February 2007
Periyar's ideas and conclusions on every issue were based on his love of humanity and rationalist approach. His aim was to promote the welfare, progress and happiness of men and women everywhere by creating an egalitarian social order, and using the progress in science in a planned way to meet the needs of all.  The same perspective he had in tackling the population problem as well. We give here a few quotes from his writings and speeches to have a clear understanding of his foresight and deep involvement in this issue. On 6 April 1930, he wrote in his Tamil weekly 'Kudi Arasu' thus:
"Many people were actually shocked at the views I expressed about family planning. But, of late it has become a very important subject talked about everywhere. It is gaining  importance gradually. Those who are holding high posts are seen talking about it. Even in the legislature we find the elected representatives pressing for propaganda on birth control.
"But there is much difference between us and others regarding the causes listed for the urgency of birth control. Some deem it necessary to check population growth. Others want birth control to safeguard the health of women. Some others want it for the country's healthy economy and in the interests of property ownership. But our perspective is quite different, though we do not deny the above reasons. We emphasise that the women folk should be liberated. We are for their freedom and equality…
"I was very much disappointed to find the Health Minister opposing family planning propaganda in the provincial legislature. Dr (Mrs) Muthulakshmi Reddy also endorsed the views of the minister… It is a pity that a woman member, that too a doctor in medicine, shares his views. I appeal very sincecrely to the public to practise family planning, whatever might be the government's stand.
"So far as I am concerned, I would say that family planning propaganda should be given priority. It is more urgently needed than prohibition. I would even say that it is more important than the propaganda against the spread of epidemics. We should deal with the problem of fast growing population first and foremost. That is my firm view.
"I appeal to the people to create a separate organistion for this purpose. That body should publish pamphlets and books on the need of family planning. Such a literature is available in foreign countries like England. We should translate them into our languages and educate the public.
"I appeal to those in the field of drama and cinema to effectively make use of the media to propagate the need for family planning."
Writing in 1931, Periyar made the following observations:
"The people of a country must be hale, healthy, strong, robust, bold, intelligent and self-respecting. The parents should be able to take proper care of the young ones by giving them nutritious food and good education. If the children are to be brought up on these lines, they should consider about their ability and resources deeply and restrict the number of children accordingly.
On 11 September 2005, the English daily The Hindu Published a report on population stabilisation. Mr. T. Ramakrishnan reported thus (Excerpts):
"The Tamil Nadu formula can make wonders in the highly-populated northern states for ensuring population stabilisation at an early date, says T.V. Antony, National Adviser for Population Stabilisation, and former Tamil Nadu Chief Secretary…
"Among the important features of the Tamil Nadu formula are "mind change, high level of services for contraception/sterilisation and after care." For changing the mindset of the people to go in for a small family, the credit should go to the political leadership of the State. "In the 1930s, E.V. Ramasamy Periyar had talked about the concept when it was considered sinful," he (T.V. Antony),  recalls. The successive Chief Ministers, M. Karunanidhi, M.G. Ramachandran and Jayalalitha, showed a keen interest in the idea and propagated it in their own way…."
"The population of our country is increasing day by day. Most of them are unemployed. They have inadequate means of living. Yet they go on giving birth to more and more children. They are unable to feed, clothe and educate them. We see many in poverty and sorrow.
"If the population goes on increasing rapidly, the nation is bound to face famine, poverty and scarcity of the essentials. Diseases spread. The society becomes sick and sorrowing. Its fair name is tarnished. Its progress is hampered. It loses its self-respect….
"In western countries the educated people are adopting various means to avoid pregnancy. Many scientific methods and contrivances  are publicly advertised and propagated. But the poor here are not in a position to understand and enjoy the benefits. In fact, it is the poor people who should first of all realise the need for family planning. But they consider it indecent and uncivilised even to talk about these things. There are others who have strong blind faith in religion and god, who oppose birth-control as anti-religious and against god. They deem it sinful. In western countries, doctors and educated people boldly faced the opposition. Today family planning has become a very common thing there. The clinics in those countries guide and advise regarding birth-control. Appliances and drugs to control birth are being sold in medical shops. Family planning is not harmful to anyone…
"Pregnancy makes women more responsible than men. It is a misfortune for them as they lose their independence. Men make women pregrant. Their duty ends there. But from the moment they conceive, women shoulder heavy burden till delivery and even afterwards. They give their blood as milk to children. Generally a woman becomes a slave to her husband and to the family after giving birth to children. She is naturally forced to forego her desires and comforts. Because of this, she has to risk her freedom, self-respect and wisdom. As a slave, she becomes a machine for producing children. So I deem it absolutely necessary to impart sound knowledge on family planning to all women."
The Director of Family Planning Dr. Venugopal and other doctors met Periyar at the Travellers Bungalow, Vellore on 18 August 1972. During discussion Periyar expressed the following views (excerpts):
"The marriage age of a girl should be raised to 22 years. Today we see girls bear three or four children by the time they attain the age of 22. Secondly, even as the communal G.O. (Government Order on Communal representation) is strictly followed for giving jobs, women should be given jobs. This should be followed by giving jobs in all fields. If they are engaged in work, there will be a good change. Today their only pleasure is leading the life of husband and wife. They have only one work, giving birth to children and bringing them up.
"The attitude that a woman has to assume the role of a faithful servant to a man should change. She can be the love of a man. The thought of slavery and one-sided responsibility should cease. Today people are always thinking of shrines, holy tanks, sacred rivers, their own families and castes. The spirit of public service is much lacking. We should cultivate our people to think of general welfare."
Periyar's talk with Dr. S. Chandrasekar, the Union Minister for Family Welfare, on 9 March 1970, throws some more light in this respect. Excerpts:
"Once a neighbour at Erode beat his wife black and blue. I went and asked him why he was so beastly. He simply told me not to interfere in his personal matter. The way in which he behaved wounded his wife. I was very much moved by her words and tears. She told me that she bore the tortures of life for the sake of her children. She was not for committing suicide. When I asked her why she bore so many children, she simply said that it was all god's creation. This incident prompted me to write and tell my views first to the people. At that time I read the news about the advancement in the West in the matter of birth-control. I translated important details and started propagating the need for family planning… We should make good and respectable women do the propaganda work. Moreover, we should see that the propagandists, whether they are men or women, have no fanatic ideas about god and religion. Rationalist outlook should be deemed as a qualification for carrying on family planning propaganda.
Doctor: Now we propagate that only two should be the limit. But when both are girls, the parents crave for a male. How are we to convince them?
Periyar: I will tell you. Reserve 50 per cent of jobs for ladies in all departments. If you make it compulsory the parents will not feel sorry, even if they have no male child."
A few months before his death on 24th December 1973, Periyar spoke extensively on the need of planned family in Tiruchirapalli. The following are excerpts from that speech:
"A thousand years ago giving birth to (many) children was not a foolish thing. More births meant more deaths. But now, advancement in science has increased the longevity and curtailed the death rate. We cannot say as in the past: god gives children; god takes them back. The talk of god's work has become out of date. That is the reason for the population growing fast. In the days to come no man would die easily of diseases. (God cannot take him back so quickly). The death rate goes on decreasing. If the birth rate is not kept under check, naturally there will be a rapid rise in number of people…
Here is a part of the cover story about population control published in The Week dated March 22, 1992:
"The State (Tamil Nadu) had in fact benefitted from an awareness movement set in motion by the social reformer Periyar Ramasamy in the mid-1920s. Shocking a caste-ridden society, which he revelled in doing, he had ridiculed the concept of a woman being just a child-bearing machine. He spoke powerfully for contraception, status of women and late marriage. Poet-patriot Bharatidasan at about the same time wrote poems on prevention of unwanted pregnancies and the need to check population growth. This was long before family planning programmes were even thought of.
"Today, when the programme is most vital to the nation, the Indian politicians have shied away from taking it up with a missionary zeal. The reason is not ignorance; it is fear. Fear of talking to the people about something that is not readily acceptable to them and of losing their vote banks."
"I should have died 40 years ago. Most of my friends are no more. They all died at the age of 40, 42 and 50. I am now aged 94 years. I am well off. It is all due to the doctor's care and medical aid…
"Every man needs house for shelter, an avocation to earn. He needs food, clothing and education for his family. How is it possible without birth-control?. If everyone realises, he could restrict the births to one or two, then he will be able to bring up children well. The mother would also maintain her good health. She will feel it a pleasure to have two children. Both of them could be well fed, clothed and educated. The government will not feel it a burden when the population is controlled. A welfare state could be practically realised.
"In Tamil Nadu, unlike much of India, family planning has always had strong political support. Back in 1920s, long before most governments talked of family planning, the State's great social reformer, E.V. Ramasamy or Thanthai Periyar emphasised the need to "liberate women from frequent delivery by use of contraceptions."
"I wrote a book on birth control some 40 years ago. When I first propagated  the necessity to control birth, many  were irritated. I was accused of blabbering some nonsense. Religious fanatics including Christians and Muslims slandered me. I was not worried at all. I continued to warn people about the future.
"If we do not control population, it will be a trial for us in the future. People cannot live in peace or with integrity and honesty. Poverty will increase. It is not possible to pay higher salary or wages according to the number of children one  has. As the number increases, difficulties and worries become numerous, making the family depend on others more and more, losing self-respect and tolerating all insults. We should blame ourselves for our foolishness.
"They say giving birth is god's desire.  Is god aware of your income? Will god provide you more when you have an additional child? Will he show you some other way to earn more? Some people throw the blame on their wives. Some blame their mothers-in-law. These are all things we should be ashamed of.
"We must take steps to educate people. Illiteracy keeps our people in darkness. If our people are to gain knowledge of what is happening in the world, we must educate them… I do not want anyone to follow me blindly, you are all rational beings. You can think and seek the truth."
Periyar's vigorous propaganda regarding family planning had its healthy impact in Tamil Nadu and in southern states. We give here the published views of others regarding his sterling service in this respect.
While writing about The Quiet Revolution in Tamil Nadu in lowering its fertility graph in The Hindu Sunday Magazine dated 8 September 1996, Shahnaz Anklesaria Aiyar observed thus:
"A review of literature on population and family planning programmes in Tamil Nadu, undertaken by this writer for the Women's Feature Service, examined the factors that contributed to Tamil Nadu's low total fertility rate (TFR).
"In Tamil Nadu, unlike much of India, family planning has always had strong political support. Back in 1920s, long before most governments talked of family planning, the State's great social reformer, E.V. Ramasamy or Thanthai Periyar emphasised the need to "liberate women from frequent delivery by use of contraceptions."
"Founder of the Self-respect Movement, Periyar's  mission was to free the State and its people from the control of Brahminism.
"Periyar himself spoke powerfully against women's subjugation.  Pregnancy, he said, was a hurdle to women's freedom. Since she did not have property, income or a profession, she became doubly dependent on others to raise her children. Urging women not to marry before they were 22 so that three to four births could be averted, he campaigned for the two child norm in every marriage he attended.
"The movement's role in empowering women is the subject of another discussion.  But Periyar's repeated focus on contraception and small families meant that when his disciples became political chiefs in Tamil Nadu, they continued to discuss the issue…
"It is not easy to quantify what such powerful support and advocacy does for such a complex issue, but it certainly gave family welfare programme a thrust and support unmatched in the rest of the country…"