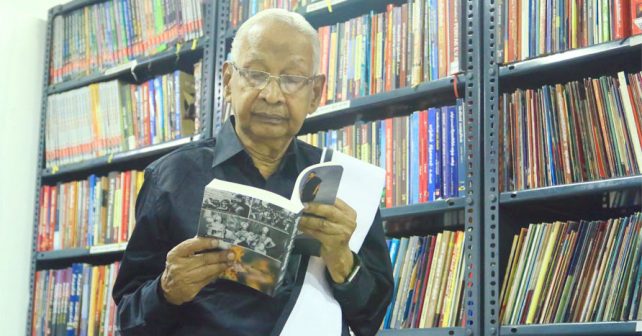 Dr.  Palani Arangasamy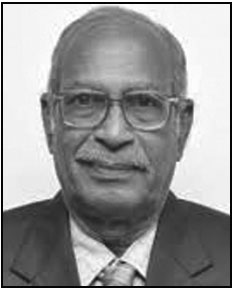 It is a tragic irony that in a country where corruption is rampant, even persons of honesty are critically viewed and meaninglessly criticized. Doubting Thomases are plenty in number in public life. Truth prevails at length is an ultimate victory, but in Shakespeare's language, the interim is a phantasma or a hideous dream, if not a torture. Still there are persons who are far beyond that criticism and prove to be the rarest example of honesty and integrity. To this minuscule category belongs Dr.K.Veeramani who has been playing a vital role in the socio – political scenario of Tamil Nadu for the past seventy years and odd, ever since he came into public life.
No wonder that there are persons who are opposed to him and even inimical for umpteen reasons. Someone says that he is an atheist and a tremendous critic of traditional customs and manners and hence, undesirable. Those who are on the apex of the four – fold system of Hinduism view him directly as their inimical persona. Even within the Dravidar Kazhagam, (DK) there were many who were envious of his intellectual ascendancy and close proximity to Periyar. There were a very few subtle attempts to put an end to him even. But they all were not able to pick holes in his honesty either in words or in deeds. Power and pelf did not blind him; nor did they corrode his courage and conviction.
It is a riddle how he has got such sturdy mind that is immune to dishonesty and disintegrity. If one were to ask him the secret behind his immunity to these evil practices, his answer is – the knowledge and wisdom that I have inherited from Periyar is more than enough to put me on the right tract. It is more than even, what I have congenitally possess.
Conquering the confidence of Periyar is a Himalayan task but his disciple has won over it. That was why Periyar has made him Treasurer in the Committee that was organized by Dravidar Kazhagam to install the statue of Kalaignar Karunanidhi (the patron of DMK and the former chief minister of Tamil Nadu) at Chennai. Forthwith Dr.Veeramani opened an official account in the IOB Mount Road to keep the income and expenditure of the Committee. This he maintained until the statue of the Kalaignar was installed on the high pedestal, erected at the Anna Salai tri-junction.
The disciple's close proximity to Periyar is widely known among the rank and file of the party and even among the public. When anybody approaches Periyar for an inevitable commendation towards a job or a purpose, Periyar would delegate the matter to his disciple to approach the V.I.P. When those who meet Asiriyar Veeramani bring presents such as fruits in basket or some valuable materials, he never relished it and harshly dissuaded the persons from embarrassing him. Nor did he ever misuse his familiarity with those higher – ups, for his own interest. Such highly respectable integrity, he always maintained in his public life.
In a party meeting of the ADMK on the 17th of September 1979 to commemorate Periyar Centenary at Erode, an MGR's lackey – like dissident of Dravidar Kazhagam on the basis of his unholy alliance with the thespian, complained publicly that the government. has to make enquiries about the whereabouts of silver throne presented to Periyar at Salem and also about a ring with green – colour gem studded on it which Periyar had been wearing. The DK activists felt infuriated but Asiriyar Veeramani received the accusation smilingly and waited for the occasion.
Roughly a year afterwards, MGR was to preside over the wedding of EVK Sampath's son at Periyar Thidal, Chennai. Asiriyar despite MGR's tacit dissension towards Dravidar Kahagam, received MGR and took him to the Periyar Museum in the Thidal and showed him the 'Silver Throne' and casually informed that the highly valuable ring of Periyar has already been kept intact in the locker of the bank and it had been insured also. Panruti Ramachandran, the minister in the MGR Ministry, smiled within at the pertinent and meaningful remark of Dr.Veeramani. This is how Asiriyar has been maintaining his incontrovertible honesty.
When he goes on tours, donations in cash he would bring and forthwith, hand over on his return to Chennai to the office to be deposited in the bank. Even puny sums are promptly acknowledged in the pages of Viduthalai, the official organ (daily) of DK. Even a pie is accounted for and that was the reason how and why the Dravidar Kazhagam is not only alive but also vibrant in its growth and development. This party of the proletariats never sought the help of either the corporate, the multi – nationals or the native bourgeois. It relies on the poor but faithful people of meagre resources.
With their sweat and blood and toil, Dravidar Kazhagam is robust and alive amidst a cross current of enmity and opposition of the die – hard conservatism. This is mostly due to the integrity and intellectuality of Dr.Veeramani. He has also the knack of keeping the mountebanks at a distance. His rank and file are identical to his thoughts and feelings. That is the secret behind the sustenance of the Kazhagam. I wonder whether there is any other party either political or social to brave wind and weather for decades together in India – excepting the Dravidar Kazhagam in the South.
Apart from his probity in public life, his master – mind is like a reservoir to release the flood of pamphlets, booklets and voluminous titles that bring the sale proceeds to the coffers of the Kazhagam. He doesn't get the royalty for all the titles that are on sale from the book – stalls of the organization in Chennai and in other mofussil Centres.
A few more plus points of this personality, apart from his honesty, simplicity and boldness may be listed out here. Confidence, he believes. Conscience, he abides. Consensus, he seeks. Courage, he possesses. Convincing, he recourses and confrontation,  devoid of violence.
Let him live long, not for his own sake but for the sake of Tamil Nadu and of India on the whole!
Wishes to our Editor-in-Chief
Our Editor-in-chief Asiriyar Dr. K. Veeramani President of Dravidar Kazhagam and Patron of The Rationalists' Forum, commences the 88th year of age on 2nd December 2020 and that is celebrated as 'Self Respect Day' by the Blackshirt cadres of Periyar Movement, humanists-rationalists and well wishers worldwide. The Modern Rationalist Annual Number 2020 has been released on 2nd December to commemorate his 88th Birthday. The team of Editorial Board and the wide readerships of The Modern Rationalist wishes Asiriyar Dr. K. Veeramani to live long in good health to accomplish the tasks by continuing 'Periyar Mission', that has to sustain many a generations!
Long Live our beloved Editor-in-Chief!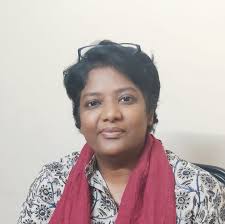 Dr. Shalini
Renowned Psychiatrist
Truth be told; most men are uncomfortable around me. I am kind of the walking-talking Rorschach that detects insecurities in the Indian Male Psyche. I have had the opportunity to interact with men from many different walks of life….pedestrian, professionals, students, actors, politicians…. they always seem to find it very difficult to place me on their mind map categories.
Many years ago, I had told my psychiatrist colleague: "Don't treat me like a woman, treat me like a person." He couldn't get that. I couldn't understand why that's difficult….I don't treat men as "men"  I see them as persons.  Why was the converse not happening?
But after all these years, I know….the Indian milieu is so entrenched in toxic patriarchy, that it is very difficult for the average Indian  man to treat women as equals. So…..it is a pleasant experience to meet those rare men, who are so evolved in equality, that they treat women as Persons.
One such very rare gentleman is the Dravida Kazhagam President Dr K Veeramani. At every one of our meetings, the very first question he asks me when we shake hands is, "So what have you written lately?"
That question is my favourite. It speaks volumes about what the DK stands for and what Dr V wishes for, from women like me. He is one person who knows to treat me like a "person" – with dignity, honour, equality and mutual respect.
Today (December 2nd) is Dr Veeramani's 88th Birthday. Happy Birthday Gentleman Exemplar! Wish you many more wonderful years ahead!
#HBDAsiriyar88