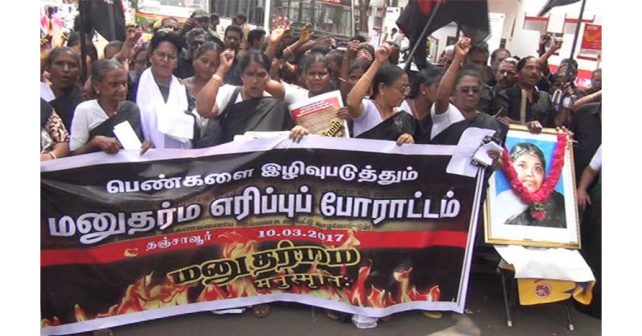 October 1927
The first voice to burn the Manusmriti to ashes was raised by the veteran leader of the depressed, M.C. Raja on 17th October 1927 at the Adi Dravidar conference held at Katpadi, Vellore district.
December 1927
On 4th December, the Self Respecter J.S. Kannappar burnt the Manusmriti at Gudiyatham in the North Arcot District Self Respect Conference, organised by Thanthai Periyar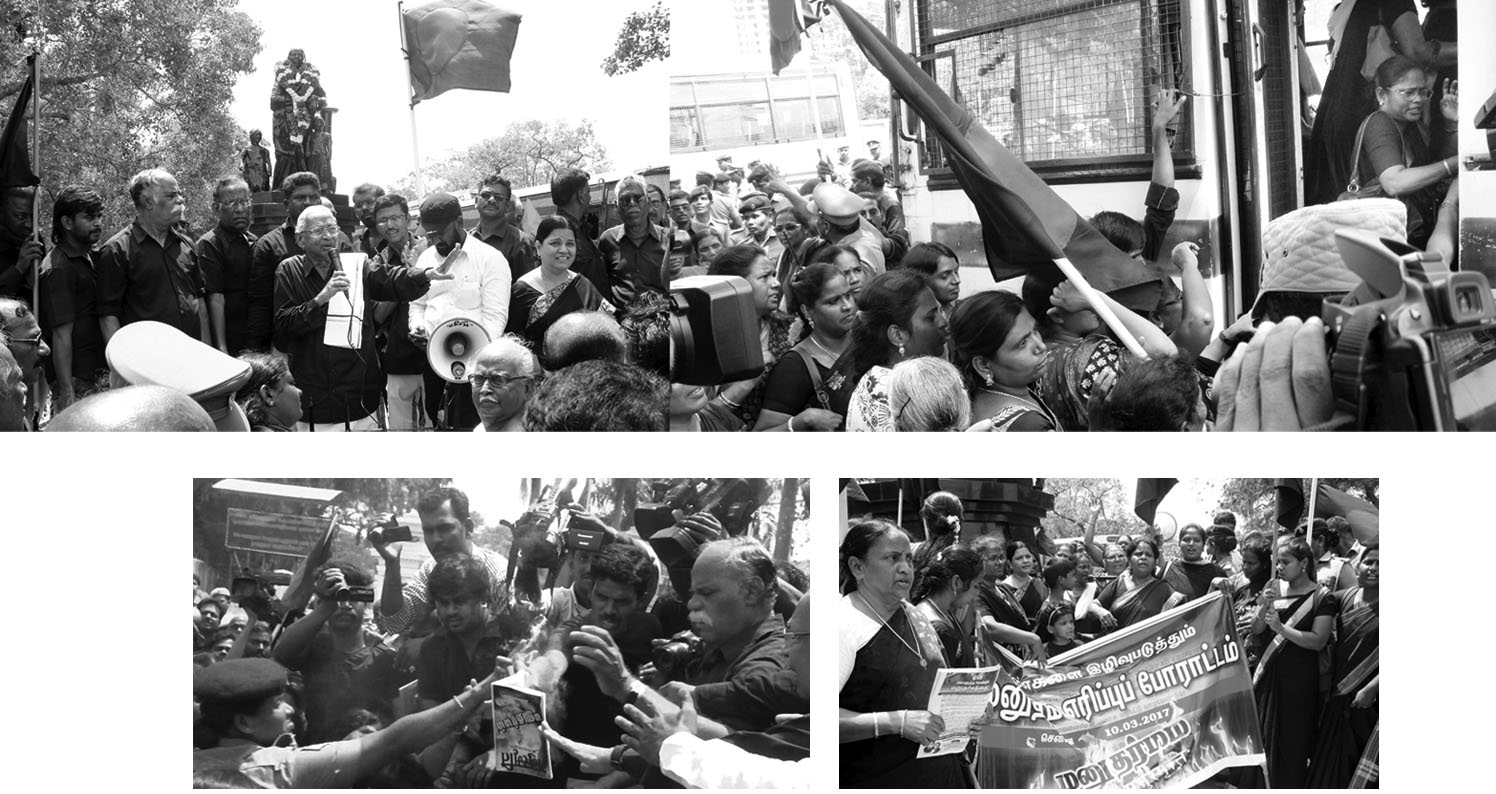 May 1981
The Women's Wing of Dravidar Kazhagam burnt the Manusmriti on 17th May 1981 throughout the State of Tamil Nadu.
March 2017
Again, the Dravidar Kazhagam Women's Wing burnt the text of the Manusmriti on 10th March 2017 throughout Tamil Nadu.
February 2019
Asiriyar Dr. K. Veeramani, President, Dravidar Kazhagam led the agitation on 7th February 2019 at Chennai and burnt the Manusmriti. The Manusmriti burning agitation was conducted by the Blackshirt cadres of Dravidar Kazhagam on the day throughout the State of Tamil Nadu.