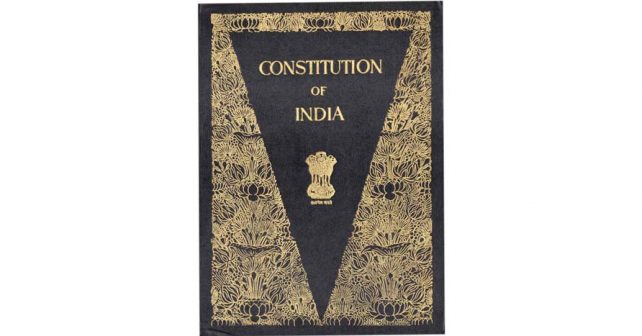 S.B.C. Karunakaran
Veteran Trade Unionist
Writer & Activist
Right to Equality – what should it mean and why is it required? What is the role of affirmative action (like reservation) with regard to equality. Is affirmative action opposed to the concept of equality?
In a perfect society providing equal access to gain capabilities to make good use of equal opportunity, a formal right to equality is the norm. It is adequate to guarantee that there will be no discrimination on any ground. But India with iron clad social hierarchies is the most imperfect society. Can there be truly equality of opportunity in a formal right to equality of opportunity in a historical and still prevailing explorative social hierarchies with structural and institutional barriers to upward mobility? In other words, the purpose of equality in Indian context has to be one that does not perpetuate the present inequality due to structural and institutional barriers. The right to equality has to be meaningful so that the historical and still continuing social inequality and its consequences can be made things of the past. The right to equality has to be a transformative right uplifting the society rather than being a formal right perpetuating the inequalities caused by social hierarchies.
Right to equality as a concept presupposes that everyone has equal access and opportunity to acquire capabilities to avail later the right to equal opportunity. If it is otherwise, what should be the affirmative action to make it effective?
So the question before the Supreme court was whether Right to equal opportunity in Art 15(1) and 16(1) is a formal right and hence Art 15(4) and 16(4) providing for reservation for backward classes is an exception or the right in Art 15(1) and 16(1) are substantive rights. Hence Art 15(4) and 16(4) are facets (emphatic statements) of 15(1) and 16(1). In the Balaji case SC held 15(4) and 16(4) are exception but this was reversed by the Constitution Bench in N.M. Thomas case (where Justices Krishna Iyer and Mathew sat in the Bench) holding that Right to equality is substantive meant to dislodge inequality and not meant to perpetuate inequality denying representation in education and employment to backward classes commensurate with their proportion in population. Can people constituting 80 per cent of population have nil or abysmally low representation in education and employment? No. This can be rectified only if right to equality is substantive (ie transformative) and that is what Art 15(4) and 16(4) do. So these articles are not exceptions but are substantive rights. An exception cannot swallow the rule and the judges from Indra Sawhney case onwards (mostly due to caste and class bias and not for judicial reasons) believing these rights in 15(4) and 16(4) as exception felt that reservation is an exception and has to be capped at 50 per cent as held in Indra Sawhney case. Indra Sawhney case affirmed the judgement of NM Thomas (that means accepting the right to be substantive) but goes on to do the balancing act by capping reservation at 50 per cent reducing the right to be formal. In view of this contradiction of accepting NM Thomas judgement but capping reservation the Supreme Court bench was required to refer it for larger bench to decide whether 15(4) and 16(4) are substantive or formal rights. But this bench decided the question by holding them as exceptions and hence to be balanced at 50 per cent in effect holding Right to equality a formal right taking us back to Balaji case era though admitting 15(1) and 16(1) are substantive rights.
It distinguishes without elaborating or giving reasons that Art 15(4) and 16(4) are protective rights (an unheard of concept because a right is either formal or substantive).
By holding in effect 15(1) and 16(2) are formal rights and 15(4) and 16(4) are exceptions, a Damocles Sword hangs over it. Today judges feel, "Because it is exception it has to be capped". "Tomorrow they may say, "Because it is an exception it cannot last this long and it cannot continue to have such high cap of 50 per cent." So, before long there will be no reservation ending social justice and social mobility. This is the apprehension and critique of Maratha Reservation case decided on 5th May by the Supreme Court. This judgement is flawed and exemplifies moral bankruptcy of the judges who having no courage to overrule N.M. Thomas goes however against it. This judicial fallacy and duplicity has to be exposed and fought against.