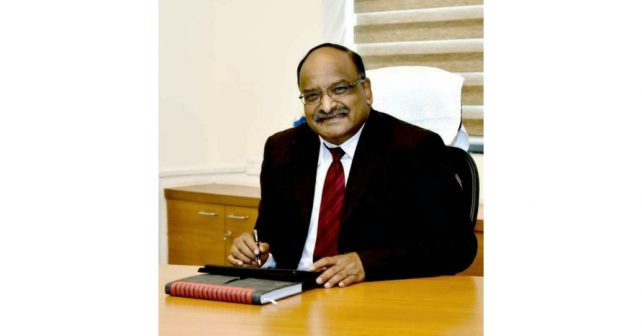 We were shocked to hear the demise of Dr. Nal Ramachandran (age 60) today (13th September 2020) at Thanjavur. He was ailing and hospitalized. We hoped for his speedy recovery but heard only the sad news.
Dr. Nal. Ramachandran was the active member of the family of Periyar educational institutions. He joined the educational service at Periyar Centenary Polytechnic, Vallam and became the Vice Principal in Periyar Maniammai College of Technology for Women and got promoted as Principal. When the institution became a deemed university in 2007, he was the first Vice-Chancellor and contributed his might for the development of present deemed university, PMIST (Periyar Maniammai Institute of Science and Technology). He stood prominently as efficient administrator and a good academician. His sudden demise is comparable to the loss of sight caused by lightening.
We pay our respect to the memory of the integral member of the family of Periyar educational institutions.
Salute to Dr. Nal. Ramachandran!
K. Veeramani
President,
Dravidar Kazhagam
13.09.2020
Gallant Salute to Swami Agnivesh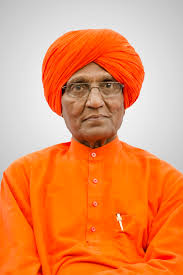 We felt sad to know the demise of Swami Agnivesh (age 80) on 11th September 2020 at New Delhi. He was fighting for the cause of the downtrodden especially bonded laborers who were not even aware of their liberation. He participated in many agitations to liberate bonded laborers for which he suffered imprisonment on many an occasion.
While he agitated for the land holding rights of Hill tribes in Jharkhand, he was attacked vehemently by the saffron outfits which caused deterioration in his health. Unmindful of these opposition and obstacles, he marched ahead in his ideological path. Saffron sage fighting for human rights!
He was a strong believer in harmony among the people and peaceful existence of humanity. We have jointly participated in many conferences for the cause of social justice.
We salute Swami Agnivesh, the fighter till the last!
K. Veeramani
President,
Dravidar Kazhagam
11.09.2020