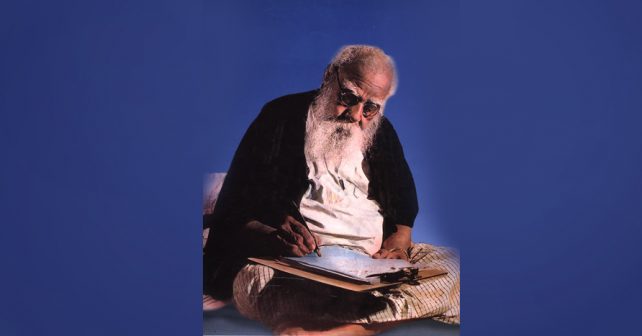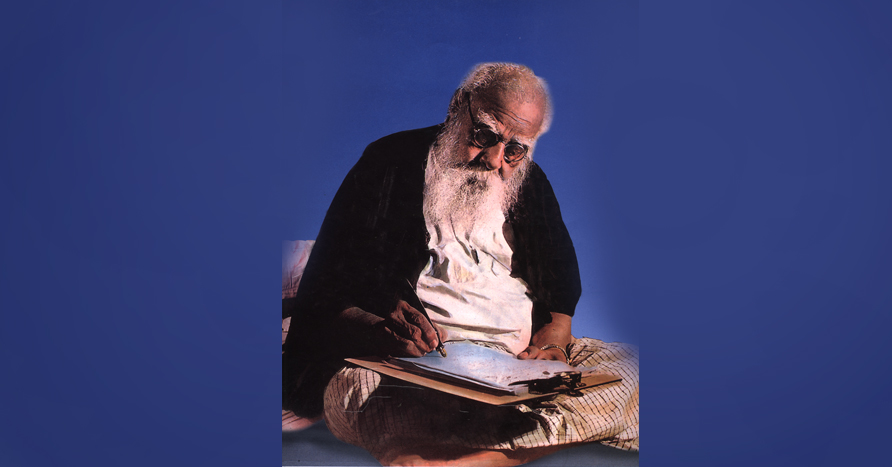 On July 27, 1969, Thanthai Periyar headed a rationalist conference at Chidambaram in Tamil Nadu. The central idea of his speech was that we would continue to be degraded as 'Sudras' as long as fanatics blame our people for making the idols in temples impure by our touch. The content of this speech is in brief as follows:
Dear comrades,
A rationalist conference is being held at this moment. We must infer from this that it is our duty to propagate rationalist views and eradicate irrational thoughts and practices.
Belief in god, religion, scriptures and ancient mythologies as well as fabricated history are against rationalism. They are detrimental to our society. They keep us degraded at all times and hinder our knowledge. We remain gullible and superstitious by their impact. They aggravate our ignorance. We are striving to eradicate this degradation and our aim is to draw our people out of the darkness of ignorance.
Long ago people used to behave like barbarians. They attempted to destroy things useful for humankind. They were incestuous and ignorant of the meaning and value of life. We are propagating to eradicate gods, religion and ancient scriptures fabricated by those people.
We should have in-fact eradicated all these long ago. We do not aim at destroying anything which came into vogue when we were all fully civilised. We look back at the period prior to that when barbaric people designed gods, scriptures and myths. No one with an iota of sense would oppose our protest. Barbarians who generated all those falsehood have made their heirs adhere to them irrationally. Their descendants are following them selfishly and safeguarding them with a malicious ulterior motive. This necessitates our protest. This is the only factor behind our provocation. People who were incestuous, soaked in barbarism are being considered upper caste people while people who led a clean life adhering to the codes of morality are degraded as low caste people. Why should this deplorable condition continue? Great thinkers, sages and saints who lived in this country had never bothered about the disgraceful life of the repressed people.
Temples are not required by our country because none of the gods seems to have been perfect and venerable. None of their spouses seems to have been chaste or faithful. Why should man accept god and religion? If he accepts them, he should be prepared to tolerate his wife's extra-marital affairs. No sensible person would stoop to such an unabashed level of existence, even if he admits accepting god and religion. People who had been promoting such filth in society have all been hailed as great men. Senseless simpletons earned name and fame. All the meaningless practices born of stupidity were dumped on our people. We must mercilessly abolish the entire filth thrust on us by fanatics. We rationalists must strive to eradicate them, at any cost.
Every religion is soaked in superstition. All religious leaders are rogues. They babble that religion is based on Vedas. When were Vedas framed? Who framed them? There is no evidence for this. We are told that men who designed Vedas and religions were born of animals. They expect us to accept and believe this without raising any question. We are compelled to tolerate their stupidity. If we adopt Christianity, we must also accept his abnormal birth. Thus, every religion is backed by idiotic explanations. None of the religions makes any sense.
The so-called epics, Mahabharat and Ramayana talk about men who lived for sixty long years and that they had sixty wives. To accept these fables is to accept the idiocy and superstitious concepts in them. Unless a man accepts those idiotic narrations, he cannot accept Rama as  god. It is amazing why these gods pushed their wives into adultery. Our objective is to eradicate all such obnoxious fables which takes us for a ride. Our mission is to completely annihilate superstition.
These fanatics use god, religion and scriptures to hood-wink us but they themselves violate them and lead a hypocritical life. They do not really believe in them. These pretentious brahmins have come up in life without toiling. They hardly work but flourish. We work hard but exist as incorrigible fools, leading a deplorable life. Can we ever keep all our doors open and go to bed for the convenience of thieves? Think for yourself whether that would make any sense. Tolerating senseless concepts is also paving way for the prosperity of others. I urge you all to think deeply over this.
We must dare to abolish stupidity and curb wickedness around us. Selfish people hood-wink us for their own survival, without any hesitation. Therefore, there is nothing wrong if we strive to abolish our disgrace in society. We are in no way inferior to brahmins. Similarly none of the brahmins is superior to us in any way!
If a brahmin has the right to go near an idol in a temple why should we be denied the same right? What ill-effect would our proximity to the idols cause? If they are really gods, why should there be such a discrimination? Why should temples have large doors to protect gods? An idol of god under a tree is sometimes licked by a dog but nobody bothers. When the same idol is kept inside a temple, we are blamed for making it impure by our proximity and touch. Is there any justice in this accusation?
The idols under trees are also worshipped alike with rituals followed in temples. No one blames a man for making those idols impure by his touch. Nor does anyone say that those idols have become powerless when dogs licked them.
Brahmins have prevented our touching the idols only for their own survival and for no other reason. We thought our people would realise facts and barge into temples and also touch the idols treating it as a challenge, but so far the awareness is not there in them. They continue to exist as insensitive human beings. Hence, we must take steps to awaken such people. It is our mission to make our people understand their deplorable condition.
People who invented and spread the belief in god had never ever said that our touch would make god impure. It is only a person who ekes out a living and survives to flourish gradually, who blames us for causing impurity. Such malicious people keep shrieking that the idols in temples should not be touched by 'Sudras'.
As long as temples exist and as long as it is told that our entry would make them impure – the stigma of 'shudras' would also be on us as an irremovable disgrace. Gullible people exist as concubines of brahmins. They shamelessly stay outside temples and worship. We have to shun and ignore such insensitive people who willingly endure humiliation.
We never agitate for our survival. We fight for the welfare of society, for the sake of every common man. Our protests are for our honour and self-respect. Hence, we should ignore insensitive fools and carry on with our noble task. This cannot be accomplished unless we prepare ourselves and be ready to ignite the spark. I am planning to hold shortly an agitation with this purpose. In order to motivate you for participation we conduct such conferences and offer educative explanations. Our aim is to make you ready for collective protests. The objective of this conference is to inspire you all and make you join me when I launch that protest shortly.
I was scared of obstacles to the D.M.K. party. I thought some unpleasant occurrences could ruin the party. But I have a sigh of relief to see them arriving at an amicable decision in the election of the party president. Kalaignar Karunanidhi has been unanimously elected president of their party, following his contest. Navalar Nedunchezhian has also been elected the general secretary of D.M.K. – Now, Karunanidhi heads both, the party as well as the rule of the State. My fear too has vanished.
When Anna (C.N. Annadurai) founded the D.M.K. party, he wanted me to be its president. He declared that I was its president and added that he would wait for me. He announced that the chair of the president would remain vacant until I assumed the post. He went ahead with party activities quite magnanimously functioning as its general secretary. That chair of the president has been occupied only now. I commend Kalaignar Karunanidhi and Navalar Nedunchezhian who conveyed their consent to hold election and bring out this situation amicably. Now I believe that nothing can harm this party. I am greatly relieved. Our lives and our future depend on their rule. The Tamil people can derive benefits only through them. None can help our people reap numerous benefits other than these well wishers.
As long as our policies are supported, we shall be faithful to the rulers headed by their party and render our support to them in return. We assure our patronage to them. But we shall never be mute spectators if anyone imperils our policies and principles. We must extend our wholehearted support to this rule which cares for the welfare of our society. To the best possible extent, we should protect this government from their rivals and prevent every single harm.
God has been designed by senseless people. God is an outcome of sheer stupidity. Selfish people wanted smartly to eke out a living and survive. Hence, religions were formed. God and religion are not meant for people whose minds operate on a higher level of intellect. Realising this truth, people should avoid visiting temples. None shall apply any sort of ash on their forehead. Women must not be allowed to visit temples. Religious festivities and events must not be held. I urge you all to strictly follow this.
The root causes of the deplorable condition of our country are god and religion. Christian nations could progress not because of the Christianity. When Christianity was severely criticised and when the vulgarity and obnoxious concepts embedded in that religion were exposed, people acquired an awareness. They understood the undesirable and unacceptable segments of that religion and were subsequently enlightened. They perform several miracles and amazing feats as an outcome of their intellect and realisation. Similarly our people should approach everything rationally, shed their ignorance and achieve advancement in life. This is my sincere appeal to all my comrades who have assembled here.
Courtesy: 'Viduthalai'
Translated by M.R. Manohar