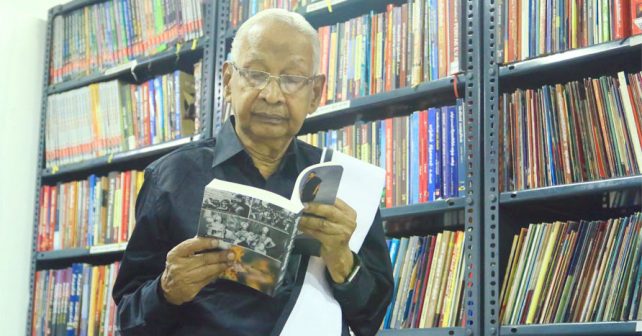 Dr.K.Veeramani

It is said – "Behind every successful man there is a woman". We find from the pages of history that women were behind many social reformers and great thinkers too. Men achieved much by their unstinted sacrifice and support. If men were the wheels, women were the linchpins. Like Maniammaiar for Periyar, Ramabai was for Dr. Ambedkar. As his ideal wife she gave him the space he required and allowed him to go ahead on his chosen path.
Most of the younger generation today do not know that Ambedkar and his wife Ramabai gave birth to five children but four of them died in infancy owing to malnourishment and sickness. Ambedkar was not aware of their passing away. He was far away from
home, deeply involved in his activities. Ramabai concealed it because she felt he
would be mentally disturbed and fail in his noble tasks. Only the fourth male child Yashvant survived. The first three kids and the fifth one had vanished. When Ambedkar learnt about it later he was at a loss of words to hail his wife, though shattered by the loss of four children.
A letter written by him from London to his wife Ramabai has been translated from Marathi and published as a 16 page booklet. Excerpts from the Tamil version are as follows: "…Rama, I am not a pitiless husband. I always think of you… My mission is more important for me than family life. We have no place of our own in this society. We have to snatch it and grab it. That is my mission.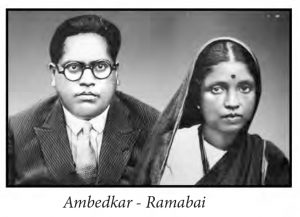 I am struggling for the upliftment of the downtrodden. You are the pillar supporting me…"
"An average woman in your place would have walked away from my life long ago. You are an ideal wife enduring poverty and starvation. I can see you in my mind's eye, withering like autumn leaves".
"Rama… take care of Yashvant. He is our only
child now. Make him read and write a lot. Wake him up at night and make him study. My father used to do that for me. I used to be irritated at first. Later I realised that knowledge is more important than sleep. He made me what I amtoday. Raise Yashvant in the same way. Teach him that reading pleasure is an invisible treasure".
"…Religions and hatred towards one another are the root causes of inequality in society. I would not rest until I eradicate it. Bear with me. I miss you the most. Wipe off your tears. Take care of yourself just as you would take care of me if I
were to be there. I shall come back soon." Ambedkar's letter dampens our eyes. It reiterates the truth that without a compassionate and compatible wife, man is nothing. Such women make a man's life lovable, don't they?