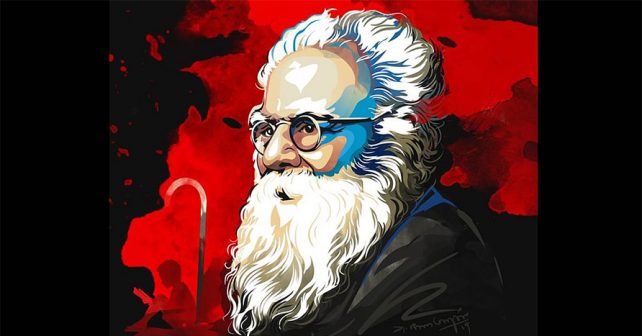 It is generally believed that there are two methods to treat and cure a patient – i) Physician's cure and ii) Surgeon's cure.  One is to use only drugs and cure patients of their diseases and the other, using surgical instruments to operate them upon and save their lives.
I am against the first method in which a physician does an easy job by making a patient gulp various drugs, without least bothering about his recovery and survival.
I believe in surgical methods which strive hard to save the life of a patient, though the process is painful.  If I am the surgeon my only objective would be to save his life, ignoring his pain. We human beings are infact literally a thick-skinned species, enduring nearly 3000 years of evolution.  Hence good advice takes its own time to penetrate our thick skin.
I urge upon you all to interact with the people of our country and of the entire world to discuss vital issues.  Always think deeply and chalk out remedial measures for various problems in life.  This "SURE-CURE" is an instance.  Keep reiterating strongly for literally thick-skinned people.
Courtesy: 'Tamizhar Thalaivar' (Biography of Periyar)