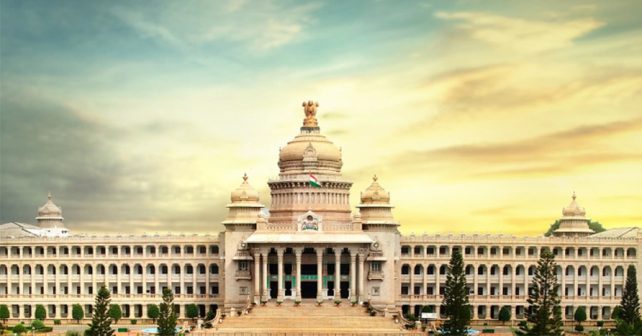 Recently, in Vidhana Soudha  (Legislative State Assembly of Karnataka), Bangaluru taking lemon along by the legislators was banned.
Due to the submission of resignations by a few MLAs from ruling side caused some sort of crisis in the sustenance of the erstwhile rule in Karnataka.
Horse trading is on from the saffron side to woe the ruling side MLAs.  The erstwhile Chief Minister of Karnataka is a strong believer in billi, sooniyam, seivinai. It is alleged that the erstwhile opposition side have performed certain rituals to dethrone the present rulers.  Few days back saffron stained lemons subjected to rituals were found adjacent to the doors of the State ministers' offices that caused fear among the ruling side.
In this context, the security forces are on the duty to check the visitors entering the Vidhana Soudha with bag and tiffin box.
The Legislators were not allowed to enter with Lemon.  Both the opposition parties and progressive forces oppose the peculiar ban, imposed by the State.
Despite all these bans backed with superstition the ruling government fell down for want of majority to prove its strength!