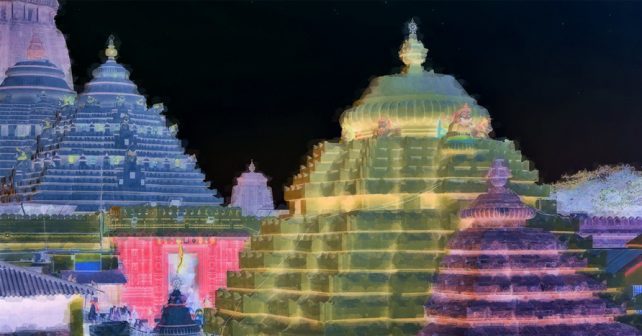 The Hindutva outfits raised high pitch slogans like 'O Hindus! Unite unto yourselves!'  It suits the outfit whenever they require muscle power and numerical strength and at times when they need the support of the Scheduled Castes and the other Backward Classes.
When the question of managing the temple arises, they do not open up their moth to raise, protect the inhuman discriminatory treatments meted to non-brahmins in the premises of temples.  Temple entry has been allowed legally even during the period of British India.  Still the entry has to see the light of the day in full.
Recently a discriminatory and distancing out treatment has been meted to a lady that too a government servant who was assigned with official duty to give protection in a temple to the devotees.
A five day festival was held in Kadandale Subramanya temple, Mangalore, Karnataka.  10 police personnels were deployed (5 men and 5 woman constables) from Moodbidri police station at the time of festival to regulate the devotees and give protection to them.  During the course of the festival on one day at noon hours, 'Brahmana Bojana' was held.  At that time a lady constable was on duty.  The temple authority, asked the lady constable to leave the place immediately as if her presence would pollute the 'Brahmana Bojana'.
The lady constable refused to leave the place stating that she has been deployed for security reasons.  She explained about the duty assigned to her.  Despite her explanation, she was forced to vacate the place.  The reason for her expulsion was that the idol was likely to be brought in that place and the lady constable, who belongs to the oppressed caste should not be present there.
The insulting incident to the dutiful lady constable has been taken to the knowledge of the District Police Officer and no concrete action has been initiated against the upper caste insulters.  Just a formal promise of conducting inquiring has been given.
What an inhuman treatment meted to a duty conscious lady government servant at the temple premise?  Indian Constitution is said to have crossed the passage of 70 years and the Article 17 abolishes Untouchability and forbids its practise in any form.  The enforcement of any disability arising out of untouchability is to be an offence punishable in accordance with law.
The fanatics make mockery of the Constitutional provisions under the garb of 'religion'!