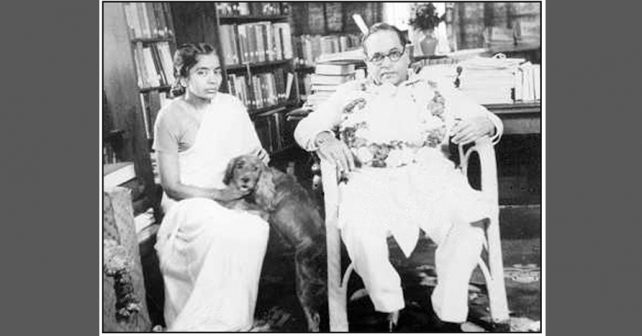 Continuation from the previous issue…
Yudhisthira having asked Bhishma's opinion on the matter, the latter replied that Krishna was the person to be honoured first. Accordingly Sahadeva at Yudhishtira's command presented the Arghya, the mark of honour, to Krishna, and the latter accepted it. This upset Sishupala, who made a long speech, challenging Krishna's right to the honour and abusing the Pandavas for paying any honour and Krishna for accepting it. Bhishma made another speech narrating Krishna's exploits and achievements at length, and declaring his divinity. Sishupala rose again, rebutted Bhishma's arguments one after another, and grossly abused him. It is pointed out by Krishna's recent biographers, that of the charges brought against Krishna by Sishupala, there is no mention of his dealings with the Brindaban Gopis, a sure indication, according to them, that when the Mahabharatha was composed, the story of these dealings of Krishna, a story made so much of by the writers of the Puranas and the later poets, was not conceived. However, at the end of Sishupala's speech Bhishma, who saw that Yudhishtira was afraid lest Sishupala and his followers might obstruct the completion of the ceremony, said, addressing them that if they were resolved to die they might challenge the divine Krishna himself to fight. At this Sishupala challenged Krishna, who rose in response and narrated his opponent's numerous misdeeds. Then with the words, "At the request of his mother, my aunt, I have pardoned a hundred of Sishupala's offences. But I cannot pardon the insulting words he has spoken of me before the assembled princes: I kill him before you all". He threw his chakra at him and cut off his head.
Actions of Krishna during the Mahabharata War may now be reviewed. The following are some of them:
When Satyaki, Krishna's friend, was hard pressed by Bhurisrava, son of Somadatta, Krishna induced Arjuna to cut off his arms, and thereby made it easy for Satyaki to kill him.
When Abhimanyu was unfairly surrounded and killed by seven Kaurava warriors, Arjuna vowed the death of the ring leader, Jayadratha, next day before sunset, or, failing that his own death by entering into fire. When the Sun was about to set, and Jayadratha remained unslain, Krishna miraculously hid the Sun, on which Jayadratha, having come out Krishna uncovered the Sun, and Arjuna killed Jayadratha when he was unaware.
Despairing of Drona being ever killed by fair means Krishna advised the Pandavas to kill him unfairly. If he could be made to cast down his arms, he could, Krishna said, be killed easily. This could be done if he was told that his son, Asvathama was dead. Bhima tried the suggested device. He killed an elephant named after Drona's son and told him that Asvathama was killed. The warrior was somewhat depressed by the news, but did not quite believe it. At this juncture he was hard pressed by a number of sages to cease fighting and prepare himself for heaven with meditations worthy of a Brahmana. This checked the hero still more and he applied to the truthful Yudhisthira for correct information about his son. Finding Yudhisthira unwilling to tell a lie, Krishna overcame his reluctance by a long exhortation, in the course of which he announced his ethics of untruth in the following edifying text from Vasishtha's Smriti.
"In marriage, in amorous dealings, when one's life is in danger, when the whole of one's possession is going to be lost, and when a Brahman's interest is at stake, untruth should be told. The wise have said that speaking untruth on these five occasions is not a sin." Yudhisthir's scruples were stifled, and he said to his preceptor, "Yes, Asvathama is killed" adding in a low voice, "that is, an elephant" which last words, however were not heard by Dron. His depression was complete, and on hearing some bitterly reproachful words from Bhima, he gave up his arms, and while sitting in a meditative posture, was killed by Dhristhadyumna.
When Bhima was unsuccessfully fighting with Duryodhana by the side of the Dvaipayana Lake Krishna reminded him through Arjuna that he had vowed the breaking of his opponent's thighs. Now striking a rival below the navel was unfair, but as Duryodhana could not be killed except by such an unfair means, Krishna advised Bhima to adopt the same and Bhima did."
The death of Krishna throws a flood of light on his morals. Krishna died as the Ruler of Dwaraka. What was this Dwaraka like and what sort of death awaited him?
In founding his city of Dwaraka he had taken care to settle thousands of 'unfortunates' there. As the Harivamsa said : 'O, hero having conquerred the abodes of the Daityas (giants) with the help of brave Yadus, the Lord settled thousands of public women in Dwaraka". Dancing, singing and drinking by men and women married and prostitutes filled the city of Dwaraka. We get a description of a sea trip in which these women formed a principal source of enjoyment. Excited by their singing and dancing, the brothers Krishna and Balarama joined in the dancing with their wives. They were followed by the other Yadava chiefs and by Arjuna and Narada. Then a fresh excitement was sought. Men and women all fell into the sea and at Krishna's suggestion, the gentlemen began a jalakrida water sport, with the ladies, Krishna leading one party, and Balarama another, while the courtesans added to the amusement by their music. This was followed by eating and drinking and this again by a special musical performance in which the leaders themselves exhibited their respective skill in handling various musical instruments. It will thus be seen what a jolly people these Yadavas were, and with what contempt they would have treated the objections urged nowadays by the Brahmans and such other purists against nautch parties and the native theatres. It was in one of these revels—a drunken revel—that the Yadavas were destroyed. They, it is said, had incurred the displeasure of a number of sages by a childish trick played on the latter by some of their boys. These boys disguised Samba, one of Krishna's sons, as a woman with child, tying an iron pestle below his navel, and asked the sages to say what child the 'woman' would give birth to. The enraged sage said 'she' would produce an iron pestle which would be the ruin of the Yadavas. Fearing the worst consequences from this curse, the boys took the pestle to the sea-side and rubbed it away. But its particles came out in the form of erakas, a kind of reeds and its last remaining bit, which had been thrown into the sea, was afterwards recovered and used by a hunter as the point of an arrow; Now it was with these erakas that the Yadavas killed themselves. They had gone in large parties to the holy place of Prabhasa. They indulged in drinking there and this proved their ruin. The evils of drinking there had been found out at length by Krishna and some other Yadava leaders, and it was prohibited on pain of death by a public notification. But the prohibition had no effect. The drunken Yadavas at first quarrelled and then began to fight and kill one another. When some of Krishna's own sons were killed he himself joined in the fight and killed a large number of his own people. He then went in search of Balarama. He found him in meditative posture and saw his spirit passing out of his body in the form of a large serpent i.e., Sesha Naga, the divine snake whom he had incarnated. Krishna now felt that it was time for him also to pass away. He then bade farewell to his father and his wives, telling them that he had sent for Arjuna, who would take charge of them. Then he seated himself under a tree, hidden by its leafy and outstretching branches, and composed his mind in meditation. While thus sitting, a hunter named Jara mistook him for a deer and hit him with an arrow, one pointed with the last remaining bit of the fatal pestle. Discovering his mistake, the man fell at Krishna's feet and was pardoned and flew away to heaven, illumining all sides by its dazzling light. Arjuna came and proceeded towards Hastinapur with the surviving Yadavas—men and women. But his good genius having left him he had lost the power of his hitherto mighty arm and his unrivalled skill as an archer. A number of Ahiras, armed only with lathis, attacked his party and carried off many of the women, and he reached Hastinapur only with a small remnant. After Arjuna's departure the sea engulfed Dwaraka, and nothing was left to speak of the Yadavas, their glories, their domestic broils and their revels.
Concluded
Source: 'Dr.Babasaheb Ambedkar's Writings and Speeches' Volume IV, Riddles of Rama and Krishna, published by the Government of Maharashtra, 1987