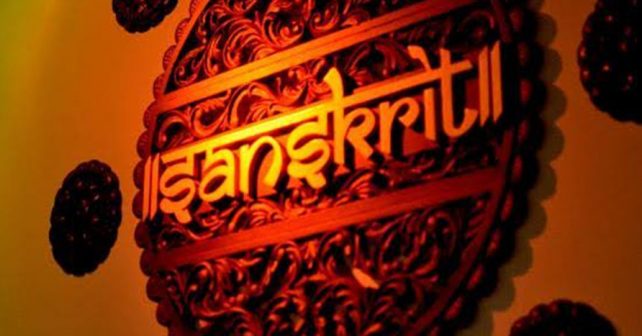 The Union government is acting against the equal treatment to all the languages of the country, more so the classical languages. Multi lingual, multi cultural and multi religious nature are the features of the Indian sub-continent. The saffron rule at the Centre is attempting to make the country mono religious (Hindu-sanatanic), mono lingual and mono cultural one. The saffron rulers are appropriating the majority strength, available to them in the Lok sabha to accomplish their agenda. 'Now' or 'Never' is their approach in governing the country.
Tamil language, the ancient one in the country was recognised as classical language by the previous UPA government. Subsequent to it, Sanskrit, which is the spoken language of minuscule population was accorded 'classical' status. Similarly Telugu, Kannada, Malayalam and Odiya which are the spoken languages of huge population were recognised as classical languages.
The Union government has to treat at least all the classical languages equally, though not all the 22 languages in the VIII Schedule of the Indian Constitution. While allocating funds for the development of classical languages, the Centre has acted in a biased manner. It has allocated funds for Sanskrit development, 22 times more than that was allocated to Tamil, Telugu, Kannada, Malayalam and Odiya.
The government replied to the question raised in Parliament that during the last 3 years a total of Rs.643.84 crores have been allocated to the development of Sanskrit including the establishment of National Sanskrit Centre at New Delhi. The financial allocation has been consistently increased every year for Sanskrit.
On the contrary, the funds for an autonomous Classical Tamil Research Centre established in Chennai by the Centre has been continuously reduced.  The infrastructure for the Classical Tamil Centre is inadequate and many research posts are vacant due to the allocation of less funds by the Centre and its indifferent attitude towards the rest of the classical languages.
R.S.S., the ideological body of BJP focuses Sanskrit as very dear to 'God'. In support of it, Sanskrit is praised as Deva Basha (Language of God), whereas the rest are Neetcha Bashas (Languages of ignominy). The BJP acts as per the ideological dictum of RSS. The undue importance accorded to Sanskrit itself is manifested through the 22 times higher financial allocation than granted to other classical languages. The BJP rulers are least bothered about the spoken languages other than unspoken Sanskrit in the entire history. Can they stake moral claim to seek votes at the time of election from the people speaking languages other than Sanskrit?
nietzsche