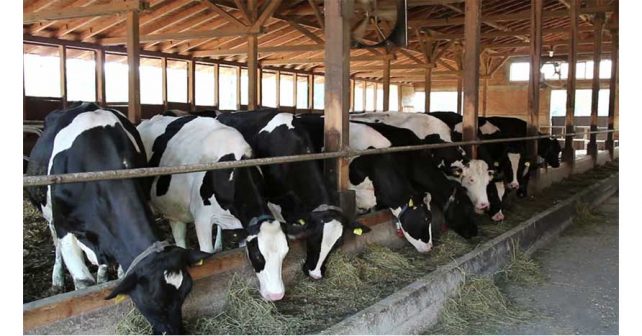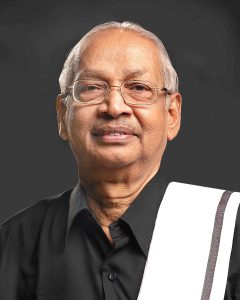 Dr. K. Veeramani
President,
Dravidar Kazhagam
University Grants Commission, the apex custodian of education in India, recently sent circulars to all our Universities to conduct exams on a bizarre set of lessons related to 'Cow-Science', coined by it. The lessons meant for this strange exam are absolutely unscientific and also against Section 51A (h) of our Constitution which insists on development of scientific temper among our citizens.
The BJP led government at the Center, headed by the Prime Minister Modi, backed by the R.S.S., has actually made a mockery of science itself. It is an attempt to thrust on our people, the science coated policies and religious beliefs of the R.S.S. – Science has become a butt of ridicule by their gimmicks.
When a conference of International scientists was held in Mumbai in the recent past, eminent scientists who had come from all over the world were shocked when the Prime Minister expressed some of his ridiculous thoughts such as his belief in the ancient myth of lord Ganesha which proves that plastic surgery was known to people during the period of god Ganesha.
The recipient of Nobel Prize, Venkat Ramakrishnan who lives in turns in the U.S. and the U.K., was deeply hurt by such silly speeches in a significant conference. He frankly announced that he would never ever visit India again to listen to such blabbery. Shall we not hang our heads in shame?
Taking advantage of the ruling power, the BJP led government is interpolating its faith in cow-worship, into the text books, under the garb of science. The UGC joins them by sending circulars to universities. It wants our students to write exams in bizarre "cow-science"(?) and emerge as graduates. An unabashed act, indeed.
The entire scheme is against our Indian Constitution which stresses on secularism. It is in total disregard for the emphasis of our Constitution on scientific spirit.
Some segments of the prescribed lessons are as follows:
During Covid-19 pandemic, 800 patients were cured by the effect of cow dung and cow-urine.
Tremors and earthquakes are caused by our slaughter of cows.
During the gas-leak tragedy in Bhopal, the people who lived in houses coated with cow-dung survived since cow-dung defeated the toxic gas.
Cow's milk is usually mild yellow in colour because the milk contains tiny particles of gold.
(In the five-trillion target for economic growth determined by Modi-Governance cows seem to be principal shareholders.)
Five products obtained from cows, including dung and urine, are sacred. They are ideal drugs for heart-ailments. They purify our blood and relieve us from multiple complications in the body.
In the lessons meant for this ridiculous exam, it is also stated that cow dung can cure all diseases. Lakshmi is considered by most people as the goddess of wealth. Since cow-dung products can yield enormous wealth,. one of the lessons says goddess Lakshmi is embedded in cow-dung. The lesson also introduces a funny term – "cow-entrepreneurs". How funny!
The list of rib-tickling lessons is yet to end. We have much more in store. The medicinal value of cow dung changes according to the colour of the cow-hide. Even psoriasis and paralysis could be cured by cow-dung, according to one of the lessons prescribed for the exam.
Indian scientists have been time and again rubbishing the concept that cow-dung and cow-urine can cure diseases. They call it a myth. And yet. ignoring completely the views of scholars, U.G.C. itself has framed an unscientific syllabus revolving around the senseless subject. Conduct of an exam in it is infact like inflicting a deep wound on the tender brains of our students. How can they become eminent scientists if they study such stuff?
Eminent scientists are there all over our world, deeply involved in scientific research and analysis. Numerous research journals are available with articles by erudite scholars. Do they accept all these far fetched theories? Would they confirm that cow-dung and cow-urine are a remedy for all the incurable diseases on earth? Until we hear from them, we shall call it rubbish.
Elucidating fundamental duties of citizens, Section 51A(h) of our Constitution commands us to instill scientific temper in every Indian citizen and spread that spirit everywhere. Is this the way to propagate and develop scientific temper?
Failing to spread and develop could be forgiven-but not stuffing the brains of young students with such stinking filth. It is not only sorrowful for us, but also shameful.