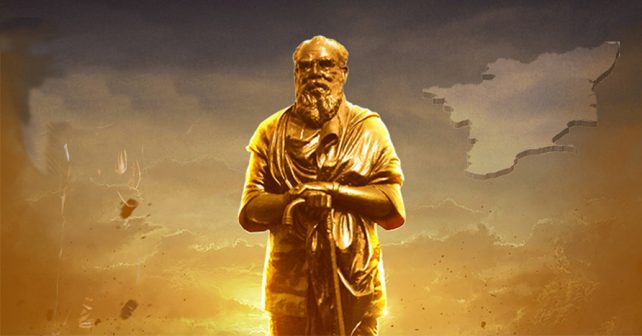 Excerpts from Periyar's speech delivered on 4th February 1947 at Kilakarai town in today's Ramanathapuram district, on the occasion of the birth anniversary of Prophet Mohammed
Dear Comrades and friends, today's meet is certainly an exceptional one since it is on the day of the birth of Prophet Mohammed who existed selflessly for the enlightenment of succeeding Muslim generations. He was a scholarly guide to nearly sixty crore population of the world on the path of religion and an unparalleled preacher with forethoughts who sacrificed himself for the cause of public welfare. For the Islamic community this day is sacred and felicitous.
What Religion means to me
The credit should go to Islam for inviting me to this meet, though I am against religion, according to some people. I seem as one who denies the existence of God. Inspite of such misconceptions about me I have been invited to deliver a speech today. Naturally, my presence here would be puzzling to some of you. That is because my views on god and religion have been misunderstood. Therefore I wish to explain to day what religion really means to me and which is true religion in my opinion.
It is Islam religion which has been guiding people in the right direction by preaching values of life and serving them with a broad minded outlook and liberal approach. Among millions of species on earth, man alone is a social animal with reasoning power and intellect. He needs a hold to lay the path for a life of co-habitation. Therefore he does need religion to co-exist peacefully with others and to refine himself. A path laid for this purpose is considered by man as religion. Muslims call it Islamic way and Christians too treat their route as Christian way of life. There are other different views such as Saivities, Vaishnavites, and Tamil people views. Infact, it is not yet clear which language the word 'religion' originated from. For most people this word is still quizzical. There is no definite consensus in this regard.
Deceptive Views
Some people babble that religion binds man with god and that it leads man to reach god. This is skullduggery in my opinion. It is a crazy view which is absolutely deceptive. Why should man alone be bound and unified with god? Don't birds, beasts and animals have the right for bondage with god? Are they not god's creations? Should we mean that all other creatures are on the highest level of intellect, unlike man, to reach god?
Objective of Religion
Why is religion inevitable for mankind? It is indispensable because it can make him a humanist in interactions with other people. It can make his character unblemished and conduct impeccable. Instead, if he remains self centered and avaricious, dreaming of his own salvation and his own attainment of divine glory, I would call his religion a sign of insanity and a concept utterly malicious. Ignoring his responsibilities in this world as if life on earth is illusory, his religion is absolute idiocy. Because of this view of mine I am being labeled an anti-religion by some religious fanatics. I am against religions which make people ignoble. But I am always in favour of any religion which makes every man and woman truly righteous. I would always welcome a religion which makes a man honest, helpful and real humanist.
Religious Exponents Today
None of the virtues stated by me could be found today in the Aryan religion called Hindu religion. It cannot be seen in any activity of its exponents. Flesh trade, theft, murders and exploitation of the poor labourers are all acceptable to them inorder to attain salvation. The Aryan religion approves degrading and dividing people. Uncouth ruffians and lumpens suppressing others are not a crime at all for them. Should we not annihilate such religions? I am very particular about eradicating only such evil religions.
If religions spread the message of love and humanism why do we hear about unrest, violence and crimes from the Himalayas to Kanyakumari, all over our country? Does any of such insane religions have atleast one noble objective? In brief, the unrest widespread is caused only by the clashes between Aryan and non-aryan elements. The strife between Hindu and Muslims, brahmins and non-brahmins, Aryans and Dravidians – all these are infact strife between the Aryan and non-Aryan. Clashes among various other religious sects are also to be viewed as strife between the Aryan and the non-Aryan. The ulterior motive of each is to have the country ruled as per the codes of it and as per the policies and principles underlying it. This objective applies to the commotion and revolt cropped up by almost all in some religions.
Religious Harmony
Religions are the root cause of political and social rebellions in our country. But there is religious harmony between our Dravidar Kazhagam and Islam. On the surface level there may be difference but we are both amicable. We are on the same wave length of belief that all are equal by birth and that there should be no discrimination. Infact Muslims, Christians and Dravidians could be clubbed as one single race of identical policies.
Some Work Hard-Some Hardly Work
The instigation of the Aryans always ignites violence and unrest everywhere. A Muslim Dravidian, a Christian-Dravidian and a Dravidian who is neither a Muslim nor a Christian, lives as a loyal Indian and dies as a faithful citizen, leaving behind all that he earned lifelong, either here or abroad. Such noble people can never betray the nation or harm its people. The Aryan religion comprises two groups of people – one that works and consumes, the other which consumes without producing. One works hard while the other hardly works. Hence, we find endless religion-based unrest. This unrest would end, only if the Aryans realize that the objective of a religion should be public service and efforts to establish equality and universal brotherhood.
Barbaric Provocation
Some crazy religious exponents instigate people to lay down their lives for the sake of their religion. This is absurd. It is a barbaric provocation. It is like forcing a man to sacrifice his life for his wife. Why should he lose something which he has to protect? Does it not sound ridiculous? Such senseless provocations would only make people hard-core criminals-not refined individuals who could love and care for others. Don't you agree with me? If a man believes that love is god and god is love but violently assaults his opponent, does it not seem ridiculous? Is this the way to safeguard a love based divine religion?
Muddled Views
If people are given the correct definition for religion and made to know the objective of religion, there would be no discrimination between the Islamic and the Dravidian. Inspite of belonging to the same religion, if people maintain distance from one another in public life and in activities of day to day routine life, can it be considered a religion in the first-place? Is it not betrayal, wickedness and selfishness?
Most people in our country do not have a clear idea pertaining to the concept called religion. Their views are muddled. The Dravidians, other than the Islamics and Christians, are involved merely in mutual recriminations and mud-slinging. They have nothing in common in principles and policies. I find only pretensions, hypocrisy and personal vendetta caused by pride and prejudice.
Mere Abbreviation
People who are other than Muslims and Christians are generalised as Hindus but it is not explained whether it is the name of a community, race or religion. The word "Hindu" must be an abbreviation for the word "Indian", – just as a man of Arabia is called 'Arab' and as a person of Russia is called 'Russian'. I believe that religion has nothing to do with the word 'Hindu'. Research scholars have come out with various explanations but none calls it a religion. There is no authenticated record to prove that it is a religion.
For Buddhism and Christianity, we are aware of the origin and the founders. Even for Saiva religion and Vaishnavism, we have related names of Siva and Vishnu. But without any reference to founders, relevant records, names of gods and supporting evidence if a religion is adopted and followed, how are we to accept it blindly as "Hindu religion"?
Strategy of Brahmins
Taking advantage of the confusion prevailing, brahmins daringly proclaim that there is no religion called "Hindu religion" and that it is in fact their Aryan religion. The term "Hindu religion" is actually being strategically misused to keep gullible people confined in the darkness of ignorance. Wicked people smartly use the term to reap benefits for their own prosperity.
Another coterie of brahmins keep babbling that Manusmriti is the code of conduct for the Hindu religion. Thus, we find that none has reached the bottom of this mess. As long as the term 'Hindu' is in vogue, religious revolts, rebellions and recriminations are sure to exist. There would be absolute peace in India if this term "Hindu" is annihilated.
The Dravidians called Hindus should educate people sufficiently in this regard. Degradation and disgrace of every sort must vanish. Denial of god and religion can never harm this world. On the other hand, there are some reforms atleast to some extent, which is a solace.
Courtesy: 'Kudi Arasu'
15th & 22nd February 1947
Translated by Prof. M.R.Manohar