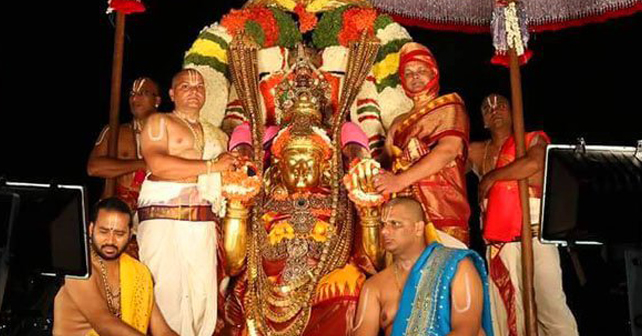 The moment you take a vow, that, if you succeed in your venture, you will donate your hair, money or gold to God, it becomes a business proposition. You are bribing or tempting God with a bait, to help you succeed in your venture.
Is it possible to tempt God at all? He can easily make out your mind, that you are bribing him to  get favours.
But in real life, it does not happen that way. Cunning people cheat innocent people. Very often, we read in news papers, that hundreds of innocent and gullible people had been cheated by crooks who run  businesses,  which promiss high returns for the investment.
God who is supposed to be omnipresent and watching all these frauds, is not taking any action to prevent such frauds. He should punish the person, who indulges in this kind of frauds. Instead, by the time, the innocent people realise that they have been taken for a ride, damage is already done. It is only the police, which is acting and trying to catch or book the fraudster. But the innocent people have lost their money. If the God is omnipresent, he should warn the innocent people, at the right time. What is the use of people wasting their money, time and effort in going to Temples and praying God?
Some people, when they fall sick, pray God, to come out of sickness. They promise to donate their hair, money or gold, if they come out of the sickness. But after taking the vow, they go to a doctor, for treatment. If they have real belief or faith in God, they should not go to a doctor. Hence, it is waste of time, money and effort to take vows and keep donating to Temples.